Greenovator Co.,ltd
Greenovator, an Agri tech company in Myanmar has the mission to empower farming communities in Myanmar to improve their livelihoods and to help build a more resilient and sustainable agricultural sector.
Green Way - an inclusive app
Green Way, the First and Best Agri-mobile App in Myanmar. It can be used not only by small-scale farmers but also anyone in the agricultural sector. This freemium mobile application provides information, services and data-driven solutions to address challenges on Myanmar's agriculture and livestock farms including E-commerce marketplace (Zay Tan Gyi) platform enables farmers to buy their required agricultural input supplies and sell their produce /products directly to traders and consumers.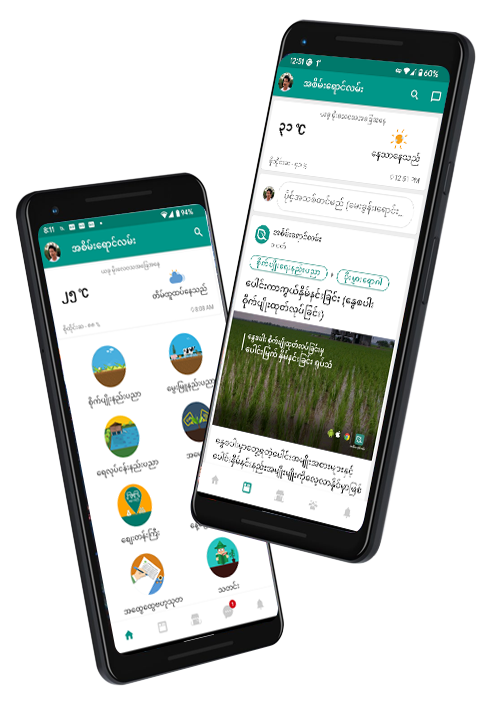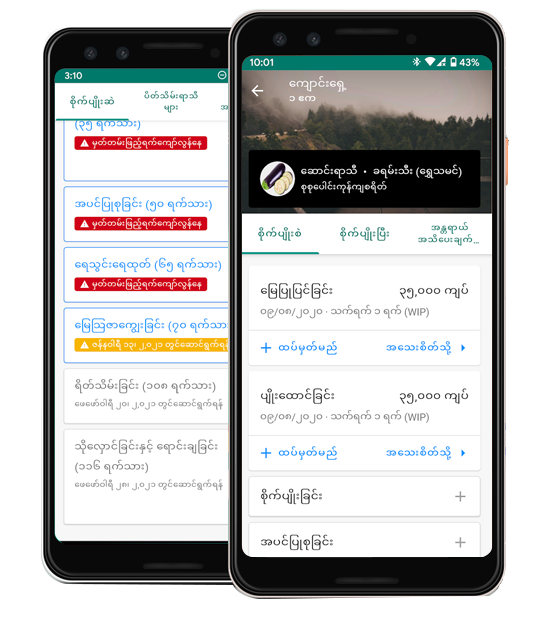 Asein Yone Mat Tan
Asein Yone Mat Tan is a digital farm management solution that enables farmers to record their agri inputs usage, production processes and overall expenses and income in a farmer friendly way. It is to be further evolved to offer
(1) better connectivity for farm management between the contract farming businesses and farmers;
(2) providing product traceability and product distribution;
(3) digitalization of conventional contract farming business through understanding the contracted farmers' behaviors.
Zaytangyi
In the Market Place section of the Green Way app, farmers can browse and buy items they need for their farming like seeds, fertilizers, pesticides and more - all through the app with mobile payments. Farmers can sell their crops directly to the traders and consumers on the seller-buyer linkage. The app connects "input shops" that sell their products with the farmers who need the inputs, allowing for easy and seamless online transactions and comparison shopping.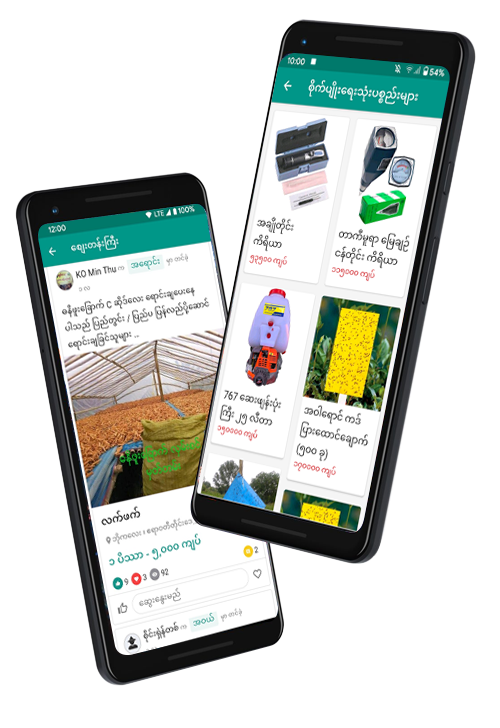 Reach to farming community quickly
Advertisement Services
Agricultural input companies and associations can advertise and showcase their products on the Green Way platform.First achievement is the positive reputation of your brand as the uniqueness of Green Way is the highly trusted app for the farmers in Myanmar. And the cost saving and real time trackable engagement follow as the second benefit for you. Your advertisement will offer you to target the right audiences with the right messaging.

Read More
Crop prices
Crop Market Information
Crop Market price provide the short term and long term outlooks, reports and analysis since our platform collected from 27 tradecenters for over 700 commodities daily resulting the most completed information platform. Besides, we also provide the weekly overview of the prominent cases and forecasts.
Know More
Green Way Customer Care Team
Customer Care
Green Way call center handle the phone call from farmers to explain use guide the new user(farmers) to clear Green Way agriculture/livestock mobile application feature.Farmer can their technical problem when they use the Green Way application.Call Canter Team will reply how to use the Q&A ,how to read the agriculture newsletter and books, how to record the farming activities by using Asein Yone Mat Tan and how to buy agriculture input by using Green Way mobile application.

More Details

Full of information for the farmers daily need just with a scroll.

From the weather forecast information to the selling the farmers' products, all can do it on the feed on a finger tip.

Farmer group, a better place for the farmers to meet

A better place for the farmers to meet, share and discusss their experience and learning. Target to the development project, farmer association, farmer customer groups for the input companies.

Recording activities and expenses are not nightmare for farmers anymore.

Asein Yone Mat Tan, Digital farm management solution for the individual farmers and for the commercial contract farming business.

Solving the farming problems

The biggest expert agricultural community in Myanmar supporting the farmers with the most effective solutions everyday. Digital commercial extension services is available.
User-centric designed for the farmers and farming commuinty

Farmers can get all of the features in this place.Such as agriculture, livestock, fishery,Question & Answer,Zaytan gyi ,Bookshelf and Weather focus etc.

Chat is supported for those farmers who prefer private communication.

farmers can private chat with experts, traders and agri input outlets directly from their phone.

Buy the farm inputs or sell the farm produces

The first marketplace for the farmers in Myanmar. Farmer can buy the farm input or sell their produces from their villages.

Localized weather forecast

Provided weather forcasts for today, tomorrow and next 5 days so farmers have time to protect their farms.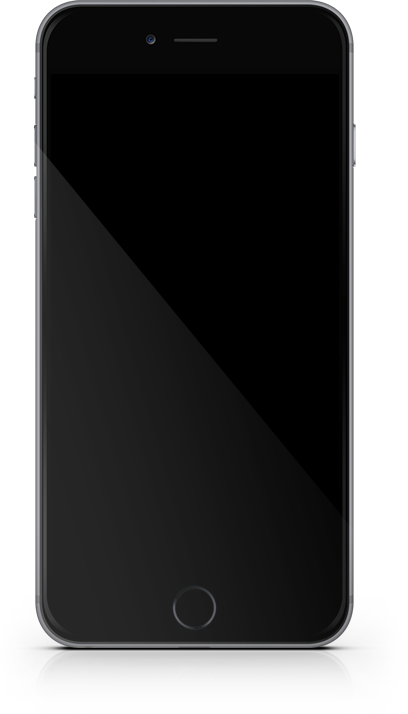 Company Behind
Greenovator is a social enterprise launched on the 1st of May 2011 in Yangon, Myanmar. It was founded by two core members graduated from the same alma mater at Yezin Agricultural University.They share a passion and commitment in promoting sustainable agricultural production, the user of natural Resources and environmental conservation. What we are doing right now - Implementing Zaytangyi , Asein Yone Mat Tan,Group Function.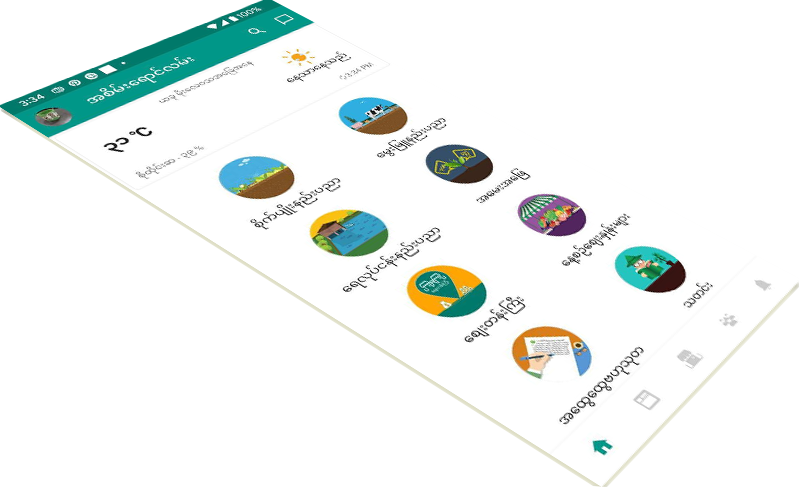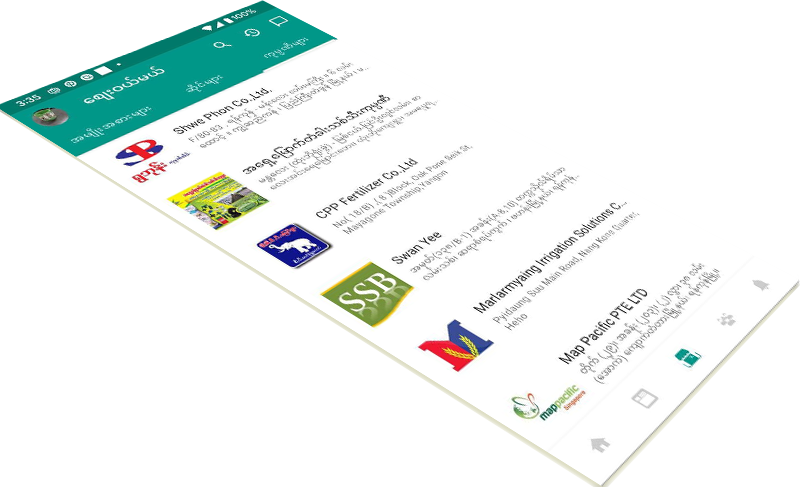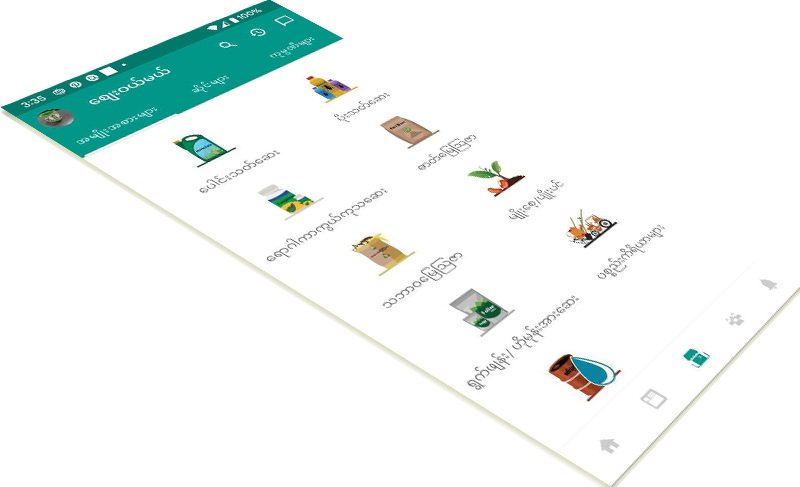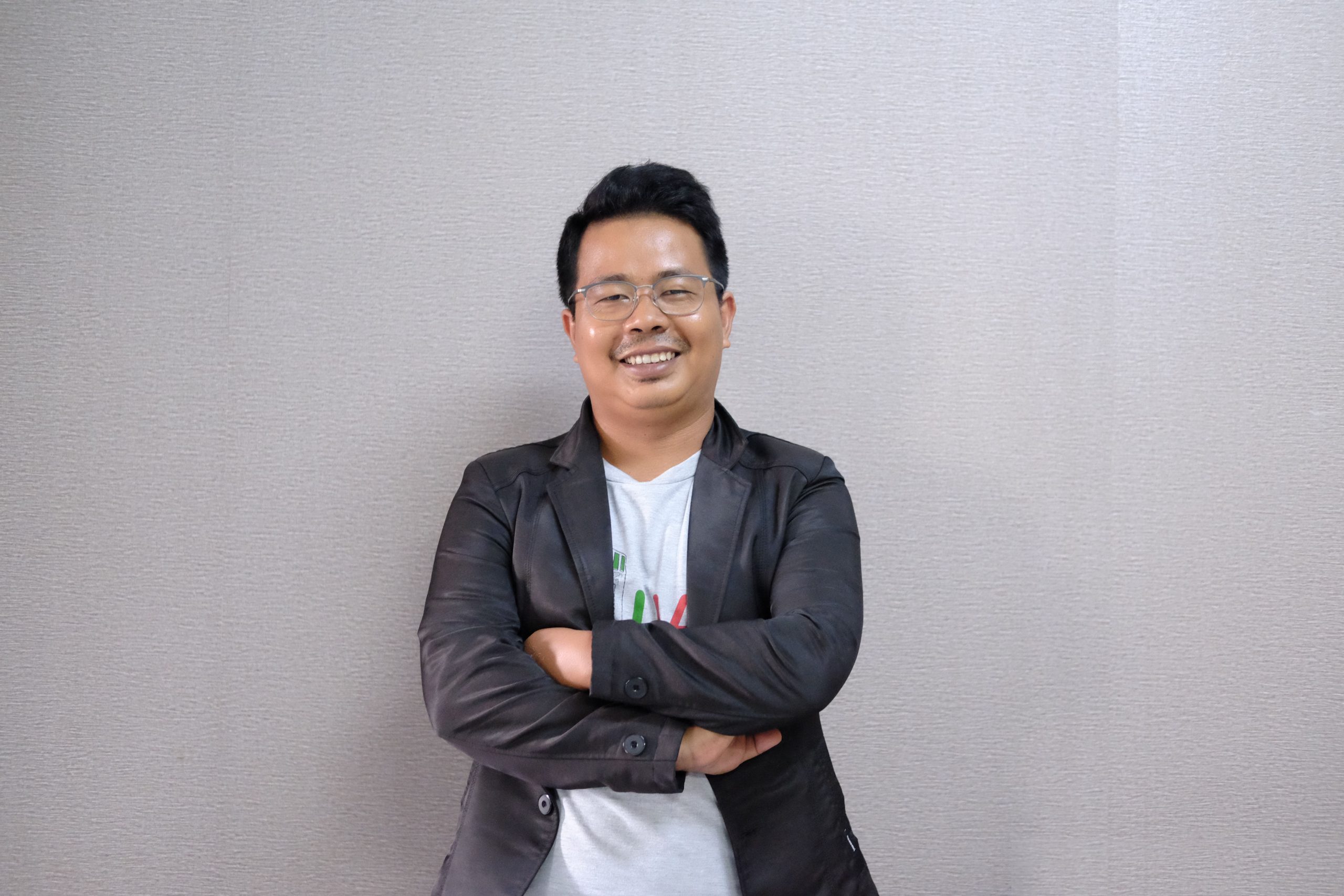 Thein Soe Min
CEO & Co-founder
Thein Soe Min was born from a farming family of central dry zone of Myanmar and gratuated from the Yezin Agricultural University in 2009. He have worked for the agricultural development projects and solved the problems of farmers. He found out the mobile app is the effective way to improve the farming sectors by connecting farmers with experts and agricultural businesses.
Yin Yin Phyu
Business Development Director and Co-founder
An agricultural graduate from Yezin Agricultural University in 2009 with a horticulture major. Even though she is a city girl, her dedication to the development of rural farming communities never stops and becomes stronger by working with several non-governmental organizations. She was selected as a Green Entrepreneur under the International Visitor Leadership Program (Mekong Region) by the US Government. She is recognized as one of the few female social entrepreneurs in Myanmar and is endeavoring for other women to have digital rights, especially in rural areas.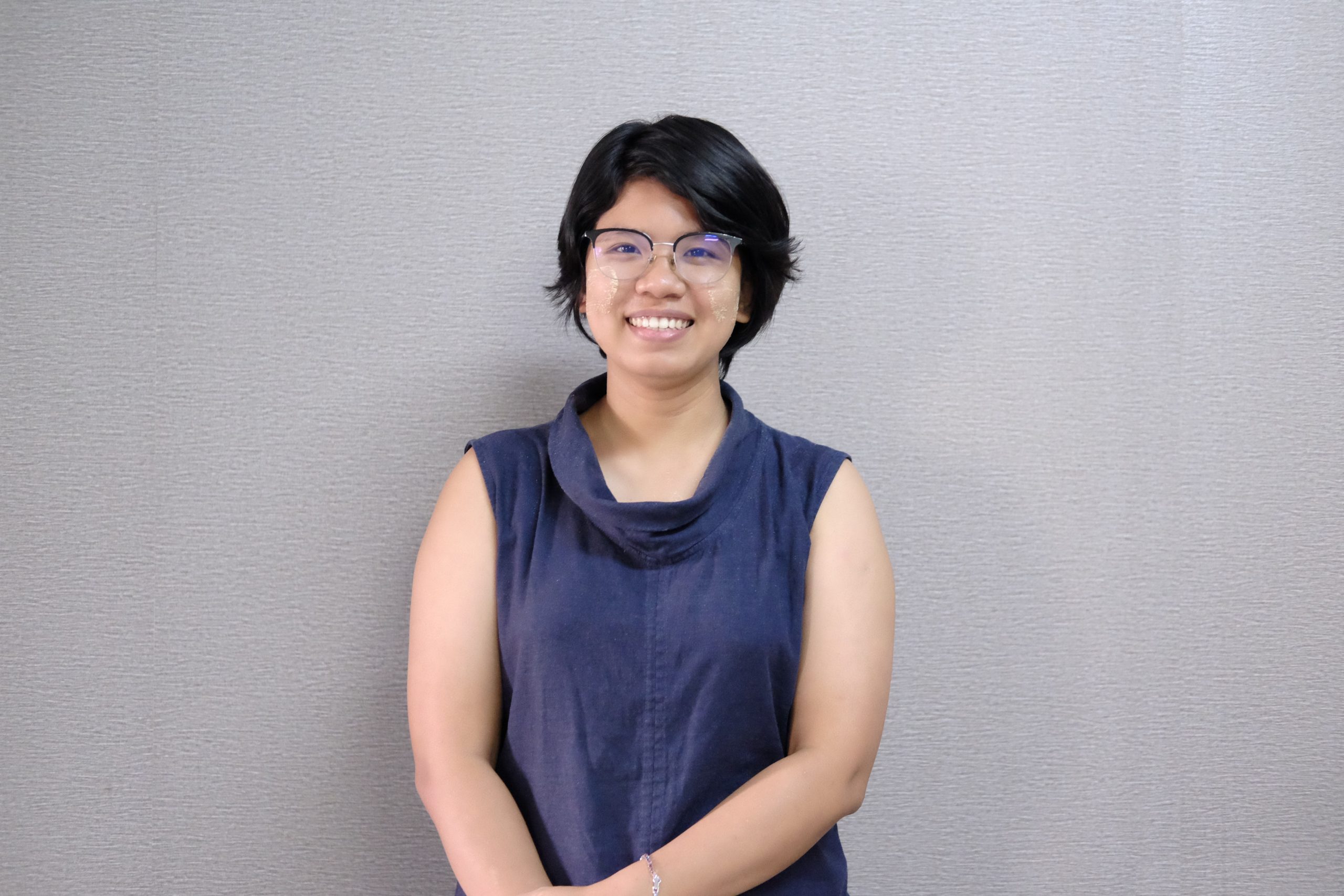 With the Green Way app, we can connect and buy directly from the farmers. Green Way is the best way to connect with farmers.

Tharm Kyaw Sint

Co-founder, Farm Shop
Subscribe to news updates