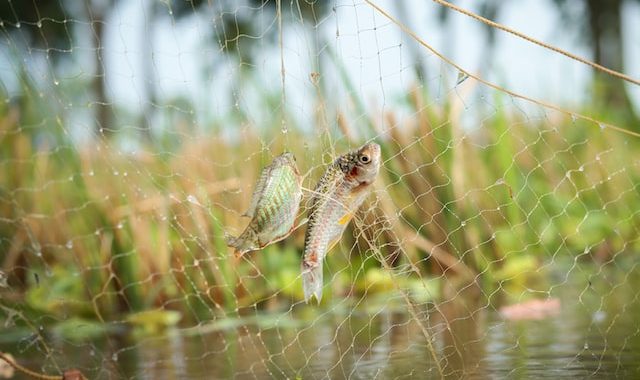 We are pleased to announce that our Green Way app has been updated with exciting new features and improvements that we believe will enhance your experience and benefit your operations.
Here are some of the key updates that we have made:
Aquaculture Pond Expense Record: In collaboration with the WorldFish organization, new Green Way app feature allows farmers to easily record expenses related to their aquaculture ponds, calculate costs, estimate potential profits, and manage budgets more effectively. The FCR calculation and income records feature also helps users track expenses and manage budgets efficiently. These new tools make managing fish ponds more efficient and profitable for farmers, supporting sustainable and profitable agriculture.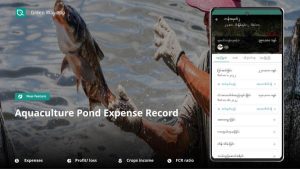 Family Account: We have added a new feature that allows the farmers to create a family account. This feature enables the farmers to share data with their family members, and collaborate more effectively towards their common goals. With the family account feature, we believe it will encourage to increase more women and youth participations in the farming sectors.

Upgrade on Group for YouTube Video Link Sharing: Our group feature has been upgraded to enable the group members to share YouTube video links with their group members. This feature will help you to share useful information and educational content with your group members.
Poll Function: We have added a poll function to the community/group function of the Green Way app, which allows users to create and participate in polls. This feature enables you to gather opinions from your group members on specific topics.
File Upload on community/group function: Farmers can now upload files directly to the app. This feature allows you to share important documents and files with your group members, making it easier to collaborate.
Group Comment with Stickers: Our group comment feature has been enhanced with stickers. Farmers can now add stickers to your comments to make them more expressive and engaging.
Join our Green Way community and work with us! We offer a range of opportunities for NGOs, agrodealer shops, agro companies, contract farming businesses, safe food producers, and microfinance organizations.
NGOs and projects can benefit from our community/group function, premium services, digital farm management services, and customized collaborations.
Agrodealer shops can sell their products on our Green Way marketplace, while agro companies can take advantage of B2B listings, product sponsorship and promotion, and topic-targeted or contextual advertisements (coming soon).
Contract farming businesses and safe food producers can utilize our digital farm management platform (Asein Yone Mat Tan), complete with traceability QR codes.
Microfinance organizations can offer premium services to support agricultural technical assistance to their client farmers. Join us today and be a part of Myanmar's inclusive app for agriculture, livestock, and aquaculture!"
We are constantly striving to improve our app, and we believe that these updates will bring significant benefits to your operations. We appreciate your feedback, and if you have any questions or suggestions, please do not hesitate to contact us.